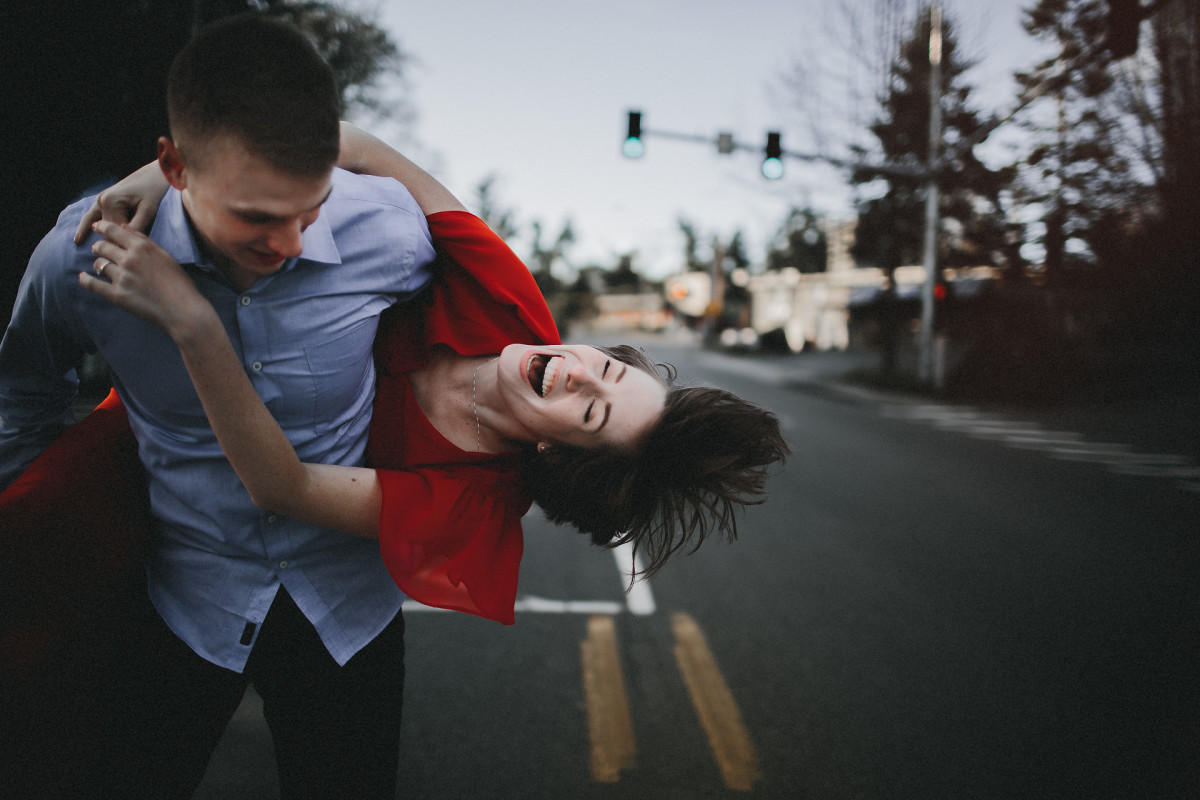 "Because I could watch you for a single minute and find a thousand things that I love about you." -unknown
We laughed our hearts out, danced, missed the ferry (err…twice) and ate gold fish crackers together. Heck yah… I would re-live this day (again) in a heart-beat!
If these two aren't in love, then I don't know who is.
Oh, and can we pleeeeeease give Lauren a high-five for picking out the best red dress? I mean, WOW.  If you are going to go all out, please do so for your engagement photos.  Your mid-aged self will thank you! Trust me.  Go BIG, ya'll!